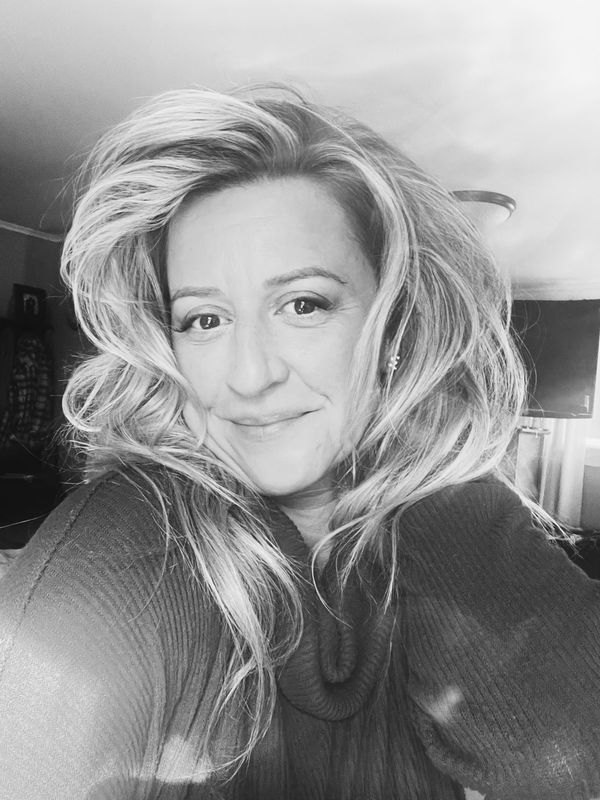 Megan Rogers
Owner | L5 Stylist
Megan is a proud New Hartford, Connecticut native whose career as a stylist was first cultivated doing hair and nails in the basement of her childhood home.
Her passion for learning and her entrepreneurial spirit paved the path to become co-creator and owner of Roshambo Hair Studio. Megan loves the personal connection that comes from working with her clients.
Megan's creative talents can be found both at home and in the studio. When she is not working with clients at Roshambo, Megan is likely to be redesigning her gardens, refinishing furniture, or creating crafty costumes and make-believe adventures for her two children. She strives to live a lifestyle focusing on wellness and fueling her mind, body, and spirit.
Megan specializes in gray coverage and textured cuts. She has an eye for achieving naturally lived-in hair using the latest foiling and balayage techniques to reach her clients' goals.
Staying current is one of Megan's commitments to her craft. Her continuing-education sessions include: DEVA Curl Cutting Certification, SALT SOCIETY Color Technique Classes, L'Oreal' Expert Network Certifications Color, Style and Cutting Classes, and annually attends the International Beauty Show held in New York City.​